Whether your having a Wedding, Corporate Event, Anniversary, Birthday, Sweet Sixteen or any event, we have the professionalism and experience to handle your event. Please contact us today to have a package custom designed to your specific needs. We know you'll be glad you did. Consultations are available in person (by appointment), via telephone or via email.
Contact Info:
Phone: 407 • 490 • 4076
Address: P.O. Box 1052, Mt Dora, FL 32756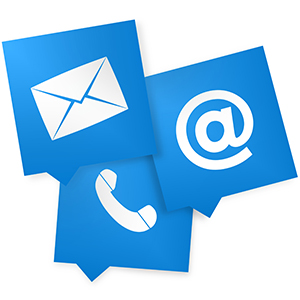 Contact Us!
eyJpZCI6IjkiLCJsYWJlbCI6IkNvbnRhY3QgVXMiLCJhY3RpdmUiOiIxIiwib3JpZ2luYWxfaWQiOiIxIiwidW5pcXVlX2lkIjoid2VmajIiLCJwYXJhbXMiOnsidHBsIjp7IndpZHRoIjoiNjUiLCJ3aWR0aF9tZWFzdXJlIjoiJSIsImJnX3R5cGVfMCI6Im5vbmUiLCJiZ19pbWdfMCI6IiIsImJnX2NvbG9yXzAiOiIjODFkNzQyIiwiYmdfdHlwZV8xIjoiY29sb3IiLCJiZ19pbWdfMSI6IiIsImJnX2NvbG9yXzEiOiIjMzMzMzMzIiwiYmdfdHlwZV8yIjoiY29sb3IiLCJiZ19pbWdfMiI6IiIsImJnX2NvbG9yXzIiOiIjMzMzMzMzIiwiYmdfdHlwZV8zIjoiY29sb3IiLCJiZ19pbWdfMyI6IiIsImJnX2NvbG9yXzMiOiIjMzMzMzMzIiwiZmllbGRfZXJyb3JfaW52YWxpZCI6IiIsImZvcm1fc2VudF9tc2ciOiJUaGFuayB5b3UgZm9yIGNvbnRhY3RpbmcgdXMhIiwiZm9ybV9zZW50X21zZ19jb2xvciI6IiM0YWU4ZWEiLCJoaWRlX29uX3N1Ym1pdCI6IjEiLCJyZWRpcmVjdF9vbl9zdWJtaXQiOiIiLCJ0ZXN0X2VtYWlsIjoiYWRtaW5AbW9kZXJuLWV4cHJlc3Npb25zLmNvbSIsInNhdmVfY29udGFjdHMiOiIxIiwiZXhwX2RlbGltIjoiOyIsImZiX2NvbnZlcnRfYmFzZSI6IiIsInB1Yl9wb3N0X3R5cGUiOiJwb3N0IiwicHViX3Bvc3Rfc3RhdHVzIjoicHVibGlzaCIsInJlZ193cF9jcmVhdGVfdXNlcl9yb2xlIjoic3Vic2NyaWJlciIsImZpZWxkX3dyYXBwZXIiOiI8ZGl2IFtmaWVsZF9zaGVsbF9jbGFzc2VzXSBbZmllbGRfc2hlbGxfc3R5bGVzXT5bZmllbGRdPFwvZGl2PiJ9LCJmaWVsZHMiOlt7ImxhYmVsIjoiIiwicGxhY2Vob2xkZXIiOiJOYW1lIiwiaHRtbCI6InRleHQiLCJ2YWx1ZSI6IiIsIm1hbmRhdG9yeSI6IjEiLCJuYW1lIjoiZmlyc3RfbmFtZSIsImJzX2NsYXNzX2lkIjoiNiIsImRpc3BsYXkiOiIiLCJtaW5fc2l6ZSI6IiIsIm1heF9zaXplIjoiIiwiYWRkX2NsYXNzZXMiOiIiLCJhZGRfc3R5bGVzIjoiIiwiYWRkX2F0dHIiOiIiLCJ2bl9vbmx5X251bWJlciI6IjAiLCJ2bl9vbmx5X2xldHRlcnMiOiIwIiwidm5fcGF0dGVybiI6IjAiLCJ2YWx1ZV9wcmVzZXQiOiIiLCJkZWZfY2hlY2tlZCI6IjAifSx7ImxhYmVsIjoiIiwicGxhY2Vob2xkZXIiOiJQaG9uZSBOdW1iZXIiLCJodG1sIjoibnVtYmVyIiwidmFsdWUiOiIiLCJtYW5kYXRvcnkiOiIxIiwibmFtZSI6IlBob25lIiwiYnNfY2xhc3NfaWQiOiI2IiwiZGlzcGxheSI6InJvdyIsIm1pbl9zaXplIjoiIiwibWF4X3NpemUiOiIiLCJhZGRfY2xhc3NlcyI6IiIsImFkZF9zdHlsZXMiOiIiLCJhZGRfYXR0ciI6IiIsInZuX29ubHlfbnVtYmVyIjoiMCIsInZuX29ubHlfbGV0dGVycyI6IjAiLCJ2bl9wYXR0ZXJuIjoiIiwidmFsdWVfcHJlc2V0IjoiIiwiZGVmX2NoZWNrZWQiOiIwIn0seyJsYWJlbCI6IiIsInBsYWNlaG9sZGVyIjoiRW1haWwgQWRkcmVzcyIsImh0bWwiOiJlbWFpbCIsInZhbHVlIjoiIiwibWFuZGF0b3J5IjoiMSIsIm5hbWUiOiJFbWFpbCIsImJzX2NsYXNzX2lkIjoiNiIsImRpc3BsYXkiOiJyb3ciLCJtaW5fc2l6ZSI6IiIsIm1heF9zaXplIjoiIiwiYWRkX2NsYXNzZXMiOiIiLCJhZGRfc3R5bGVzIjoiIiwiYWRkX2F0dHIiOiIiLCJ2bl9vbmx5X251bWJlciI6IjAiLCJ2bl9vbmx5X2xldHRlcnMiOiIwIiwidm5fcGF0dGVybiI6IiIsInZhbHVlX3ByZXNldCI6IiIsImRlZl9jaGVja2VkIjoiMCJ9LHsibGFiZWwiOiIiLCJwbGFjZWhvbGRlciI6IkV2ZW50IERhdGUiLCJodG1sIjoiZGF0ZSIsInZhbHVlIjoiIiwibWFuZGF0b3J5IjoiMSIsIm5hbWUiOiJkYXRlIiwiYnNfY2xhc3NfaWQiOiI2IiwiZGlzcGxheSI6InJvdyIsIm1pbl9zaXplIjoiIiwibWF4X3NpemUiOiIiLCJhZGRfY2xhc3NlcyI6IiIsImFkZF9zdHlsZXMiOiIiLCJhZGRfYXR0ciI6IiIsInZuX29ubHlfbnVtYmVyIjoiMCIsInZuX29ubHlfbGV0dGVycyI6IjAiLCJ2bl9wYXR0ZXJuIjoiIiwidmFsdWVfcHJlc2V0IjoiIiwiZGVmX2NoZWNrZWQiOiIwIn0seyJsYWJlbCI6IlNlcnZpY2VzIE5lZWRlZCIsInBsYWNlaG9sZGVyIjoiIiwiaHRtbCI6ImNoZWNrYm94bGlzdCIsInZhbHVlIjoiIiwibWFuZGF0b3J5IjoiMCIsIm5hbWUiOiJTZXJ2aWNlcyIsImJzX2NsYXNzX2lkIjoiMTIiLCJkaXNwbGF5Ijoicm93IiwibWluX3NpemUiOiIiLCJtYXhfc2l6ZSI6IiIsImFkZF9jbGFzc2VzIjoiIiwiYWRkX3N0eWxlcyI6IiIsImFkZF9hdHRyIjoiIiwidm5fb25seV9udW1iZXIiOiIwIiwidm5fb25seV9sZXR0ZXJzIjoiMCIsInZuX3BhdHRlcm4iOiIiLCJ2YWx1ZV9wcmVzZXQiOiIiLCJkZWZfY2hlY2tlZCI6IjAiLCJsYWJlbF9kZWxpbSI6IiIsInZuX2VxdWFsIjoiIiwiaWNvbl9jbGFzcyI6IiIsImljb25fc2l6ZSI6IiIsImljb25fY29sb3IiOiIiLCJpY29uX3NlbGVjdGVkX2NvbG9yIjoiIiwicmF0ZV9udW0iOiIiLCJ0aW1lX2Zvcm1hdCI6ImFtX3BtIiwib3B0aW9ucyI6W3sibmFtZSI6IiAgREpcL01DIiwibGFiZWwiOiIgIERKXC9NQyJ9LHsibmFtZSI6IiAgTGlnaHRpbmcgICAgICAgIiwibGFiZWwiOiIgIExpZ2h0aW5nICAgICAgIn0seyJuYW1lIjoiICBTcGVjaWFsICBFZmZlY3RzIiwibGFiZWwiOiIgIFNwZWNpYWwgIEVmZmVjdHMifSx7Im5hbWUiOiIgIFByb2plY3RlZCBDYWtlIiwibGFiZWwiOiIgIFByb2plY3RlZCBDYWtlIn0seyJuYW1lIjoiICBEZWNvciIsImxhYmVsIjoiICBEZWNvciJ9LHsibmFtZSI6IiAgUGhvdG9ncmFwaHkiLCJsYWJlbCI6IiAgUGhvdG9ncmFwaHkifSx7Im5hbWUiOiIgIFZpZGVvZ3JhcGh5IiwibGFiZWwiOiIgIFZpZGVvZ3JhcGh5In1dfSx7ImxhYmVsIjoiIiwicGxhY2Vob2xkZXIiOiJJbmZvcm1hdGlvbiBBYm91dCBZb3VyIEV2ZW50IiwiaHRtbCI6InRleHRhcmVhIiwidmFsdWUiOiIiLCJtYW5kYXRvcnkiOiIxIiwibmFtZSI6Ik1lc3NhZmUiLCJic19jbGFzc19pZCI6IjEyIiwiZGlzcGxheSI6InJvdyIsIm1pbl9zaXplIjoiIiwibWF4X3NpemUiOiIiLCJhZGRfY2xhc3NlcyI6IiIsImFkZF9zdHlsZXMiOiIiLCJhZGRfYXR0ciI6IiIsInZuX29ubHlfbnVtYmVyIjoiMCIsInZuX29ubHlfbGV0dGVycyI6IjAiLCJ2bl9wYXR0ZXJuIjoiMCIsInZhbHVlX3ByZXNldCI6IiIsImRlZl9jaGVja2VkIjoiMCJ9LHsibGFiZWwiOiIiLCJwbGFjZWhvbGRlciI6ImhpZGRlbiIsImh0bWwiOiJoaWRkZW4iLCJ2YWx1ZSI6IiIsIm1hbmRhdG9yeSI6IjAiLCJuYW1lIjoiaGlkZGVuIiwiYnNfY2xhc3NfaWQiOiIzIiwiZGlzcGxheSI6InJvdyIsIm1pbl9zaXplIjoiIiwibWF4X3NpemUiOiIiLCJhZGRfY2xhc3NlcyI6IiIsImFkZF9zdHlsZXMiOiIiLCJhZGRfYXR0ciI6IiIsInZuX29ubHlfbnVtYmVyIjoiMCIsInZuX29ubHlfbGV0dGVycyI6IjAiLCJ2bl9wYXR0ZXJuIjoiIiwidmFsdWVfcHJlc2V0IjoiIiwiZGVmX2NoZWNrZWQiOiIwIn0seyJsYWJlbCI6IlNlbmQiLCJwbGFjZWhvbGRlciI6IiIsImh0bWwiOiJzdWJtaXQiLCJ2YWx1ZSI6IiIsIm1hbmRhdG9yeSI6IjAiLCJuYW1lIjoic2VuZCIsImJzX2NsYXNzX2lkIjoiMyIsImRpc3BsYXkiOiIiLCJtaW5fc2l6ZSI6IiIsIm1heF9zaXplIjoiIiwiYWRkX2NsYXNzZXMiOiIiLCJhZGRfc3R5bGVzIjoiIiwiYWRkX2F0dHIiOiIiLCJ2bl9vbmx5X251bWJlciI6IjAiLCJ2bl9vbmx5X2xldHRlcnMiOiIwIiwidm5fcGF0dGVybiI6IjAiLCJkZWZfY2hlY2tlZCI6IjAifSx7ImxhYmVsIjoiUmVzZXQiLCJwbGFjZWhvbGRlciI6IiIsImh0bWwiOiJyZXNldCIsInZhbHVlIjoiIiwibWFuZGF0b3J5IjoiMCIsIm5hbWUiOiJyZXNldCIsImJzX2NsYXNzX2lkIjoiMyIsImRpc3BsYXkiOiIiLCJtaW5fc2l6ZSI6IiIsIm1heF9zaXplIjoiIiwiYWRkX2NsYXNzZXMiOiIiLCJhZGRfc3R5bGVzIjoiIiwiYWRkX2F0dHIiOiIiLCJ2bl9vbmx5X251bWJlciI6IjAiLCJ2bl9vbmx5X2xldHRlcnMiOiIwIiwidm5fcGF0dGVybiI6IjAiLCJkZWZfY2hlY2tlZCI6IjAifSx7ImxhYmVsIjoiIiwicGxhY2Vob2xkZXIiOiJoaWRkZW4iLCJodG1sIjoiaGlkZGVuIiwidmFsdWUiOiIiLCJtYW5kYXRvcnkiOiIwIiwibmFtZSI6ImhpZGRlbiIsImJzX2NsYXNzX2lkIjoiMyIsImRpc3BsYXkiOiJyb3ciLCJtaW5fc2l6ZSI6IiIsIm1heF9zaXplIjoiIiwiYWRkX2NsYXNzZXMiOiIiLCJhZGRfc3R5bGVzIjoiIiwiYWRkX2F0dHIiOiIiLCJ2bl9vbmx5X251bWJlciI6IjAiLCJ2bl9vbmx5X2xldHRlcnMiOiIwIiwidm5fcGF0dGVybiI6IiIsInZhbHVlX3ByZXNldCI6IiIsImRlZl9jaGVja2VkIjoiMCJ9XSwib3B0c19hdHRycyI6eyJiZ19udW1iZXIiOiI0In19LCJpbWdfcHJldmlldyI6ImJhc2UtY29udGFjdC5qcGciLCJ2aWV3cyI6IjExODUiLCJ1bmlxdWVfdmlld3MiOiI5MzciLCJhY3Rpb25zIjoiMjIyMyIsInNvcnRfb3JkZXIiOiIwIiwiaXNfcHJvIjoiMCIsImFiX2lkIjoiMCIsImRhdGVfY3JlYXRlZCI6IjIwMTYtMDUtMDMgMTU6MDE6MDMiLCJpbWdfcHJldmlld191cmwiOiJodHRwOlwvXC9zdXBzeXN0aWMtNDJkNy5reGNkbi5jb21cL19hc3NldHNcL2Zvcm1zXC9pbWdcL3ByZXZpZXdcL2Jhc2UtY29udGFjdC5qcGciLCJ2aWV3X2lkIjoiOV8xNTk5NDkiLCJ2aWV3X2h0bWxfaWQiOiJjc3BGb3JtU2hlbGxfOV8xNTk5NDkiLCJjb25uZWN0X2hhc2giOiJhYWUxZmFiNGQ4OTQyZmE4N2Q3YWE0NTYwMGFkNzRmYSJ9